Ahoy capn's!
It's been a few months since our last proper update, so we have plenty to go through. Today we've got an updated Schism map as well as a new map, a lot of graphical changes and improvements, some new units at various stages of development, our future plans, and we've got quite the anouncement to make, too.
In fact, it's probably best if we split the last 7 months of progress into several articles, while this one will serve as a general overview. We've got a couple of dev-blogs coming up anyway, so the next few weeks should be pretty interesting!
So, first we'll have a look at the updated version of Schism, the map has gotten a bit of a graphical overhaul for the most part. Schism is a small map, available only in Brawl mode, featuring 4 capturable islands, as well as 2 hydrocarbon deposits in the two corners not occupied by players.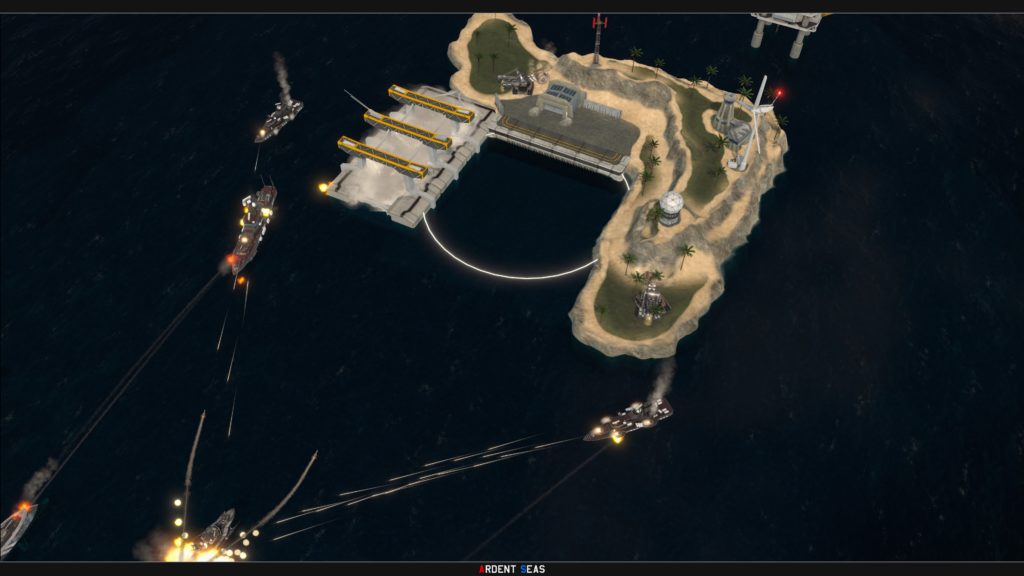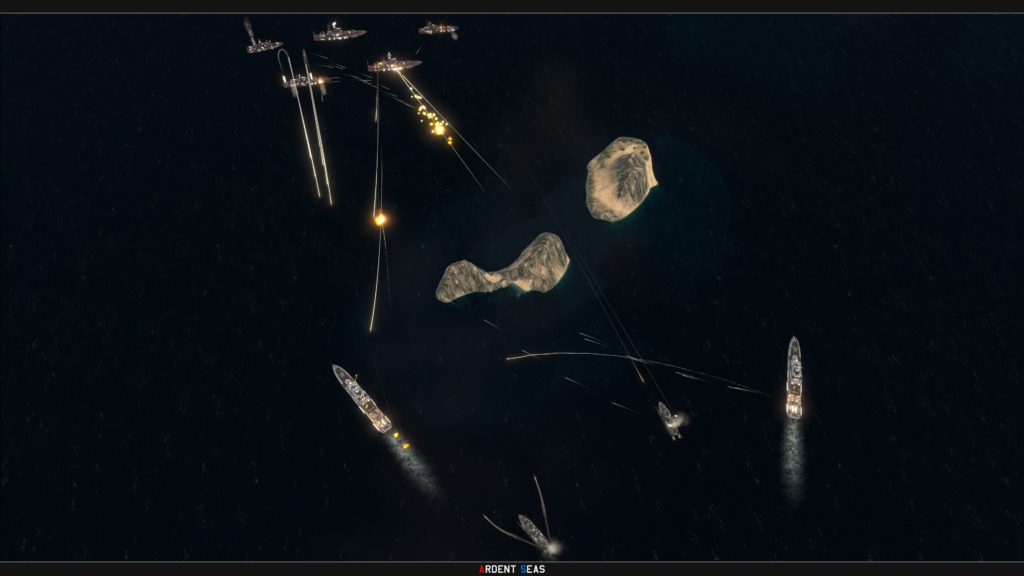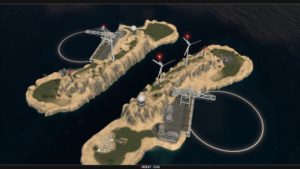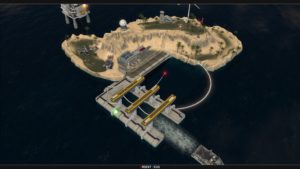 Next up, we've got Cold War, our new map. Cold War is a medium-sized map, for two players, with 2 small islands, one medium island, and 2 mini-islands which provide Hydrocarbons while held.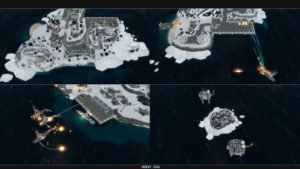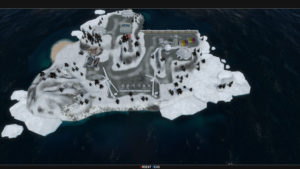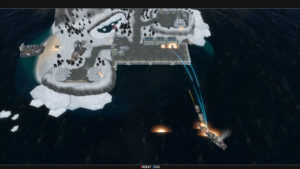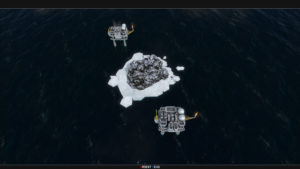 We've improved the graphics in quite a few ways, including triplanar shading on the terrain, a near-total remake of all of our particle effects, image effects for maps based on their climate, etc.
The particle improvements include shell trails for projectile weapons, as well as improved tracers, better laser effects, new railgun effects, and the CN's assault howitzers have their own firing effects now, too.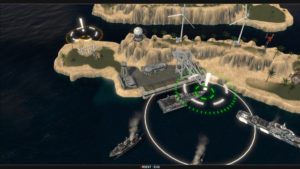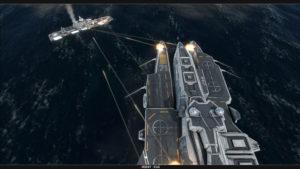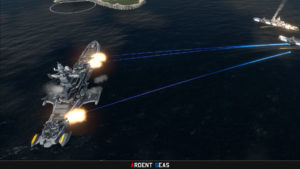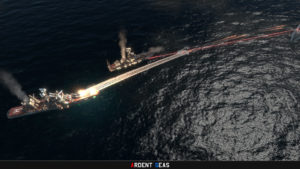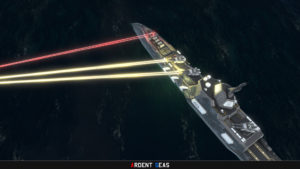 Next in our recent months' progress is the near-completion of the TDN, as well as the completion of the CN's airforce, with their Navy being 2/3 complete, too.
The TDN are still missing the Supercarrier, and their Logistics Support Ship has to be finished, while the Coalition's still missing a frigate, a corvette, a dreadnought, and their Carrier is incomplete, as well.
The Ravagers are still quite incomplete, however, missing most of their naval and air forces.
We've been doing work on the Campaign as well, however, we're shifting focus away from that, and are instead focusing on a playable multiplayer build, which (re-)backers in our upcoming relaunched Kickstarter campaign, given the right pledge level, will have access to first.
Last but by no means least, a look at our plans in the future.
Within the next couple of months, we're going to re-launch the Kickstarter, with a more more modest budget, as soon as the mechanics we're currently working on, such as weapons and pathfinding, work.
We're aiming to go into early access/closed beta around the end of this, or the start of next year, which will include all gameplay mechanics, but not all maps, units, but with the first chapter of the campaign.
And finally, for the big announcement! In the near future, none other than Frank Klepacki, who brought us the amazing soundtrack of games like Red Alert 2 and Universe at War, will be joining us for a couple of tracks!
And on that bombshell, we'll return with a number of dev blogs in the coming days and weeks!
Also, remember to follow us on Twitter, Facebook, Youtube, and here on IndieDB!